mobilee News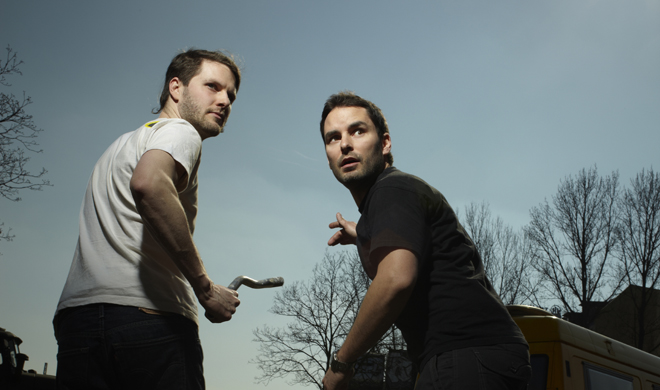 ¬ Exercise One Album Release at Rechenzentrum in Review
On Thursday, April 30th over one thousand people gathered at the Rechenzentrum/Funkpark in Berlin to celebrate the release of Exercise One's debut album In Cars We Rust. Exercise One played live, as did Deadbeat (Wagon Repair) and the likes of Anja Schneider, Pan-Pot, and GummiHz kept things bumping until the early hours of the morning.
You can read Resident Advisor's full coverage and review of the event here.
Make sure to catch Exercise One on their album release tour including a special appearance at the opening of Meganite at Privilege in Ibiza alongside Adam Beyer and Marco Carola on the 24th of June.
Exercise One In Cars We Rust Album Tour
15.05 Waagenbau / Hamburg / DE
16.05 Level 6 / Darmstadt / DE with Anja Schneider
20.05 Romy S / Stuttgart / DE with Ralf Kollmann and Anja Schneider
21.05 Klangkino Gebesee / Erfurt / DE with Pan-Pot
22.05 Harry Klein / München / DE with Ralf Kollmann
29.05 Kavka Club / Traunstein / DE
31.05 Airport / Würzburg / DE
05.06 Tresor / Berlin / DE
06.06 T-Bar / London / UK
10.06 Douala / Ravensburg / DE with Anja Schneider
18.06 Meganite Opening @ Privilege / Ibiza / ES
26.06 Violet @ Escherwyiss / Zürich / CH
03.07 Sinergia / Oliviera do Hospital / PT
04.07 Frau Marleen / Torre de Lago / IT
11.07 Fabric / London / UK with Anja Schneider
18.07 Echoes / Riccione / IT with Anja Schneider
01.08 Showboxx / Dresden / DE with Anja Schneider
01.08 Sommer Safari @ Arena / Berlin / DE
05.08 Meet: Exercise One @ Watergate / Berlin / DE
05.09 Panorama Bar / Berlin / DE
More
www.exerciseone.de
www.mobilee-records.de/exerciseone
www.myspace.com/exerciseone1

¬ mobilee & Beatport Go Square at the Diagonal Rooftop
For the third year in a row, mobilee is returning to Barcelona to continue our annual rooftop pool party tradition. To celebrate the arrival of summer we're throwing yet another party at the Hotel Diagonal rooftop for friends and family; stiff drinks, surprise DJ appearances, sweeping views of the city and the Mediterranean ocean, and a funky Funktion One soundsystem are included!
The party starts at 12pm on Thursday and will feature an all-star mobilee cast and some very special guests. Make sure you book your flights for Wednesday so you can join in this celebration from the beginning.
Don't forget that the party is invitation only and that everyone on the guestlist should arrive by 15:00 to ensure entrance.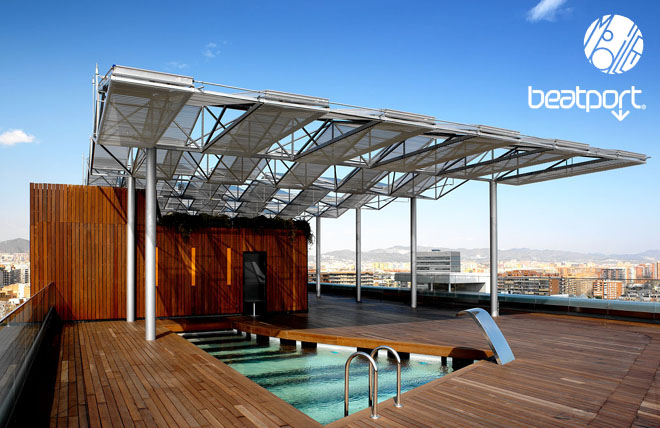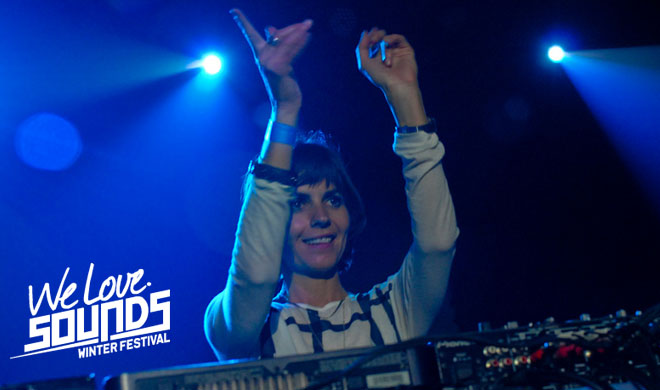 ¬ Anja Schneider Heads Down Under
Anja Schneider has played on nearly every corner of the globe; one place she hasn't been, however, is Australia. This June, Anja will make her first ever appearance in the land of wallabies and koalas for the sixth annual edition of the We Love Sounds Festival.
Joining her will be international talents Guy Gerber (Cocoon) and Dinky (Horizontal) as well as a slew of top-notch dance acts such as Armand van Helden, James Zabiela, and Laidback Luke.
The festival takes place in three different locations— Perth, Sydney, and Melbourne—on the fifth, sixth and seventh of June, respectively.
More details, including the full lineup and ticketing info, can be found on the official festival website.
More
www.mobilee-records.de/anja-schneider
www.myspace.com/anjaschneider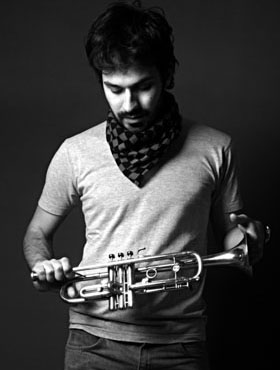 ¬ And.id Hits South America + Exclusive Live Set!
The one-man-wonder from Greece will be making two rare appearances in South America this May when he (and his infamous trumpet) will perform live at Cocoliche (Buenos Aires) and Key (Montevideo). Playing alongside And.id will be the hard-hitting duo of Pan-Pot.
In conjunction with these very special gigs we are excited to present a live set of And.id recorded earlier this spring.
Stream and download the set via Fairtilizer
More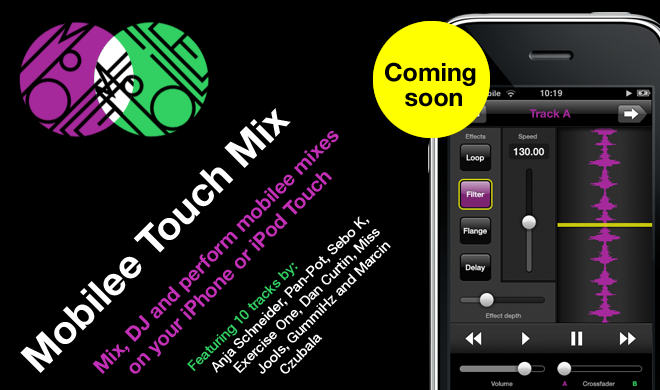 ¬ mobilee teams up with future audio to create iphone application
mobilee recently teamed up with Future Audio Workshop to release a mobilee edition of their Touch Mix application for the iPhone. The application allows iPhone users to mix, remix, and perform 10 exclusive tracks by assorted mobilee artists. The app will be available via the iTunes App Store in the next few days. Sign up to the mailing list on the Touch Mix site for notification of its release.
Ralf Kollmann, head of mobilee records states, "As an electronic music label, we are dedicated to embracing new technology; it is, after all, at the core of the music we release. With the arrival and surging popularity of the iPhone, we became intrigued by the opportunities this platform presented for innovative new ways to deliver our music to our fans. In electronic music, the pre-mixed DJ CD and podcast are popular ways to introduce fans of your label to new music. With the development of Mobilee Touch Mix we can now give our fans the additional opportunity to interact with and perform our music, in new ways not possible with the traditional music file."
More
Freshly Squeezed on mobilee

mobileecd08 - Exercise One - In Cars We Rust
Exercise One: DJs know them as crafters of cracking tracks on wax. Clubbers around the world know them as a live act that hurtles like a runaway train. Now, prepare to meet another side of the Berlin-based duo.
The dancefloor stormers are still there, and the record's flow is guided by the same spirit of improvisation that drives their live sets. But the clubbier material is rounded out by sounds we've never heard from Exercise One before: gorgeous, enveloping ambient tracks; soundtrack-ready synthesizer ballads; even a kind of retro-futurist electro-pop.
In Cars We Rust will be available May 25th at all premium music retail outlets. In the meantime you can grab the teaser 12" featuring the singles "No News Today," "It Is Happening Again" and a remix by Deadbeat.
More
www.exerciseone.de
www.mobilee-records.de/exerciseone
www.myspace.com/exerciseone1

mobilee052 - Hector - Got Fringe?
Mobilee's newest signee, Hector, is rapidly establishing himself as one of the most exciting young producers and DJs on the planet. By effortlessly balancing his will to experiment with a commitment to the founding spirit of house, Hector's sound manages to nod to house music's past while fully engaging with its future.
Listen
More
www.mobilee-records.de/hector
www.myspace.com/hectorlaraza

Stay tuned for upcoming releases from Marcin Czubala and Pan-Pot on mobilee this summer.
mobilee Podcast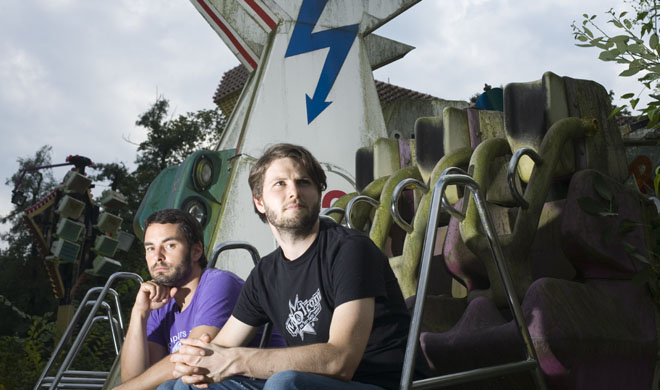 mobilee Podcast 005: Exercise One
Fresh from putting the final touches on their debut album In Cars We Rust, Exercise One took the time to create a special podcast mix before heading off on tour. The mix showcases not only the music of Exercise One and their attendant Lan Muzik label but also their diverse musical tastes—from experimentalists Autechre to dubstep genre-benders Martyn and Scuba.
Autechre - Paralel Suns / Warp
Exercise One - Transitional Voices / unreleased
Silicone Soul - Dust Ballad II / Soma
Claro Intelecto - Dependant / Modern Love
Jacopo Carreras - Act And Play / unreleased
Martyn - Seventyfour / 3024
Scuba - Hundreds And Thousands / Hot Flush
Touane - BBQ / Lan Muzic
Mike Shannon - Dark Star 3000 / Wagon Repair
Pulse - Outlaw (Prt. 3) / Harthouse
Mirko Loko - Bluebook / Cadenza
Sendai - System Policy (Peter Van Hoesen Remix) / T2X
Exercise One - 1994 / Mobilee
Stream and download mobilee podcast 005 via Fairtilizer
Subscribe to the mobilee records podcast via iTunes.

mobilee Recommends

Carl Craig at Cité de la Musique, Paris, France
Review
"Carl Craig + 'Les siècles' orchestra + the pianist Francesco Tristano? An improbable alliance that was quite simply mind-blowing! This unique meeting between a classical ensemble and techno music was powerful, solemn and danceable all at once! For the concoction to work, it needed a guide: Carl Craig. Originator of the project, the emblematic Detroit producer/DJ worked with pianist Francesco Tristano to arrange his compositions for an orchestra. Distinguished guest Moritz Von Oswald made a valuable contribution to the project, offering fans a rhythmic arrangement and a new piece co-written with Carl Craig. The result is impressive: a unique sound aesthetic that breaks down barriers between seemingly incompatible music styles – as described by François Xavier Roth, musical director and conductor of the 'Siècles' orchestra: 'There is no hierarchy in music, only a quest for high standards.' Historic concert!"
mobilee at the Clubs
15.05.09
And.id & Pan-Pot - mobilee @ Cocoliche / Buenos Aires / AR
Anja Schneider & Sebo K - mobilee @ K4 / Ljubljana / RS
Exercise One Album Tour- Waagenbau / Hamburg / DE
Hector - Club Crystal / Istanbul / TR

16.05.09

Exercise One Album Tour with Anja Schneider - Level 6 / Darmstadt / DE
Marcin Czubala - Tomba Tomba / Warsaw / PL
Miss Jools - The O / Cologne / DE
And.id & Pan-Pot - mobilee @ Key / Montevideo / UY

20.05.09

Exercise One Album Tour with Anja Schneider & Ralf Kollmann - Romy S / Stuttgart / DE
Pan-Pot - Lexy's / Balen / BE

21.05.09

Exercise One Album Tour with Pan-Pot - Klangkino / Erfurt / DE

22.05.09

Exercise One Album Tour with Ralf Kollmann - Harry Klein / München / DE

23.05.09

Anja Schneider - DIY @ KuKuun / Hamburg / DE
Marcin Czubala - Quasar / Gliwce / PL
Miss Jools and Sebo K - mobilee Back to Back @ Rex / Paris / FR
Pan-Pot - Weekend / Berlin / DE

24.05.09

Sebo K - Secret Sundaze at M.O.S Terrace / London / UK

29.05.09

Anja Schneider - e2e4 @ Rose Garden / Helsinki / FI
Dan Curtin & Sebo K - mobilee @ Structure at Clustert / Stockholm / SE
Exercise One Album Tour - Kavka Club / Traunstein / DE

30.05.09

Anja Schneider - Basel City / Basel / CH
Dan Curtin - Bar 25 / Berlin / DE
Miss Jools - 4 Jahre Phonk @ Creme 21 Club / Heilbronn / DE
Sebo K - Cubic / Salamanca / ES

31.05.09

And.id & Pan-Pot - Our Park / Berlin / DE
Anja Schneider & Miss Jools - mobilee Back to Back @ Harry Klein / Munchen / DE
Exercise One Album Tour - Airport / Würzburg / DE

01.06.09

Anja Schneider - Juice / Bergamo / IT

05.06.09

Anja Schneider - We Love Sounds Festival / Perth / AU
Exercise One Album Tour - Tresor / Berlin / DE
Miss Jools - Bar 25 / Berlin / DE
Pan-Pot (Thomas) - Bar 25 / Berlin / DE
Pan-Pot - TV-club / Greifswald / DE

06.06.09

Anja Schneider - We Love Sounds Festival / Sydney / AU
Exercise One Album Tour - T-Bar / London / UK
Pan-Pot - Panoptikum-Club / Kassel / DE

07.06.09

Anja Schneider - We Love Sounds Festival / Melbourne / AU

10.06.09

Exercise One Album Tour with Anja Schneider - Douala / Ravensburg / DE

11.06.09

Dan Curtin & Miss Jools - mobilee @ Gaira / San José / CR

12.06.09

Dan Curtin & Miss Jools - mobilee Back to Back @ Club Valmaria / Bogota / CO

13.06.09

Sebo K - Cray1 Labworks @ Itiziar / Bilbao / ES

14.06.09

Pan-Pot - Reboot festival @ De Ijzerenman / Eindhoven / NL

18.06.09

Hector, GummiHz, And.Id (live), Pan-Pot, Exercise One (live) & Anja Schneider - mobilee @ Sonar / Barcelona / ES
Marcin Czubala - 8 Bit @ Sugar Beach / Barcelona / ES
Miss Jools & Dan Curtin - mobilee @ Club Eve / Santiago / CL

19.06.09

Pan-Pot - Save the Day @ Maremagnum / Barcelona / ES
Sebo K - On The Roof / Moscow / RU

20.06.09

Marcin Czubala - Isla de Encanta / Barcelona / ES
Sebo K - Die Registratur / München / DE

24.06.09

Exercise One - Meganite Opening @ Privilege / Ibiza / ES

26.06.09

Anja Schneider - Weetamix / Geneve / CH
Exercise One Album Tour - Violet @ Escherwyiss / Zürich / CH
Marcin Czubala - Global Fresh Collective / New York / US
Pan-Pot & Ralf Kollmann @ excuse the mess - Lightbox / London / UK

27.06.09

Anja Schneider - Airport / Würzburg / DE
Sebo K - Secret Garden Festival / Puget sur Argens / FR
mobilee DJ Charts
And.id
Lemos - Some Chords / Voltage Musique
2000 and One - Burning Dub / Pure
Ekkohaus - The Healer / Morris Audio
Ernesto Ferreira - Hun Ed / Cadenza
Argy &npsp; TMB - Who Made Who / These Days
Echonomist - Soothe / Two Faces
Makam - New York G / Sushitech Purple
DOP - Dein Verlangen / Eklo
Marcus Homm, Mihai Popoviciu, Jay Bliss - Bis C0 Budva / Diynamic
Arnaud Le Texier - Do You Like the Bass (And.id Remix) / Malatoid
Anja Schneider
Hector - Got Fringe? / mobilee
Mark Broom vs. Brothers Vibe - Mind Feeling / Platzhirsch Ltd
Tadeo - Very You / Cmyk
Marek Hemmann - Inessa / Freude Am Tanzen
Spencer Parker - The Beginning / Buzzin Fly
Hatikvah - Modern Times (Efdemin Mix) / Baalsaal
Miguel Torro - Sissteray / Cadenza
Maetrik - Envy / Dumb Unit
Mathew Johnson - Walking On The Hands That Follow Me / Wagon Repair
Paul Brtschitsch - Three Weeks (Anja Schneider Remix) / Rootknoox
Dan Curtin
James Kumo - Space Dancer / Metamorphic
Anthony Collins - Upright Bass EP / Mule Electronic
Hector - Got Fringe? / mobilee
Ernesto Ferreyra – Siluetas / Cadenza Records
Dirty Bee - The Haunting EP / Roots
Santorini - Escuchar Conversacion / Recycle Records
Terrence Fixmer – Hypnose / From Jupiter Recordings
Affie Yusuf - The Parkwalker / Nowar
Layo and Bushwacka! - Strictly L&B / Olmeto
DJ Madskillz - Down The Rabbit Hole / 100% Pure
Exercise One
Exercise One - No News Today (Deadbeat´s Roller Dub) / Mobilee
Maetrik - Envy / Dumb Unit
Touane - BBQ / Lan Muzic
Laurent Garnier - Gnanmankoudij (Horny Monster Mix) / Pias
Shed - Another Wedged Chicken (Martyn´s 131 Remix) - Ostgut Ton
Speedy J & George Issakidis - Skulpture (original) / Electric Deluxe)
Skream - Filth / Music Response Records
Joseph Capriati - Login / CLR
Exercise One - It Is Happening Again / Mobilee
Autechre - Nine (Original) / Warp
Hector
Peace division / Eh Oh Um / Tsuba
Okain / Where is monday / cdr
Hector / Suavecito / 8bit
Mirko Loco / Tic Toc / Cadenza
Jc Freaks / number One / Wandering
Kabuto & Koji / Yes kidder (Hector´s Mexinger z Rmx) / Supernature
Wensen & khaan / Journey to africa (Miss jools rmx) / Tanzbar
DJ Koze / Mrs Bojangels / Circus company
Alex Niggemann / Can I get / supernature
Luciano & Guy gerber / Pretty morning / cadenza
Marcin Czubala
Dejan Milicevic - Boogie Vujsla / Saura
Ekkohaus - The Healer / Morris Audio
Johnwaynes - Black Label 47 / Compost
Acumen - Circle / Time Has Changed
Collint Eastwood - What you need / Remake Music
Gorge - Ayomide / Plastic City
Marko Nastic - Come and play (Marcin Czubala rmx) / Saura
Hector - Got Fringe / Mobilee
Luciano & Guy Gerber - Arc-en-ciel / Cadenza
Christian Burkhardt - Lipstick / Raum Musik
Miss Jools
Ekkohaus - Linderman / Circus Company
Khaan & Wessen – Journey to Afrika (Miss Jools Remix) / Tanzbar Music
Dani Casarano & Felipe Valenzuela – Never Die (Nekes Remix) / CDR
Hector – Canaca / mobilee
Headless Ghost – Forever Deep / STHLM
Goldwill – Matikal / Liebe Detail
Jayson Brothers – Monster Box / Motor City Drum Ensemble
Anonym – Roots Muziek / Sushitech
Limo – Art3D (Fimo Remix) / Web Records
Jackspot – Lhakah / Highgrade
Pan-Pot
Elco - Nox / Party01
Fergie – To the Core (Alan Fitzpatrick Remix) / Excentrik Musik
Radio Slave - Sundazed / Rekids
Joey Negro - Ride the Rhythm (Akabu Remix) / Z Records
Cristian Arange - Control / Fly Records
Exercise One - No News Today / mobilee
DJ Hell - The Angst (Henrik Schwarz Remix) / Gigolo
O/V/R - Fallen Night Renew / Blueprint
DJ Chus, Carlos Manaca, Pablo Caballos - The Strong Rhythm (D-Unity Remix) / Magna
Andomat 3000 - Delirium Tremens (Pan-Pot Remix) / Einmaleins Musik
Sebo K
Laid 001 - 003
Losoul - Up the Beach / Playhouse
Sebo K & Metro - Saxtrack / white
Session Victim - Contribute
Kink - Mood
Je Davu - Chaos en San Salvador
Steinhoff & Hammouda - Touch
Marek Hemann - Gemini
The Analogue Roland Orchestra - Jack's Highway
Anonym - Roots Muziek
Artists
| | |
| --- | --- |
| Anja Schneider | Pan-Pot |
| | |
| | |
| --- | --- |
| Ralf Kollmann | Sebo K |
| | |
| | |
| --- | --- |
| GummiHz | Marcin Czubala (live) |
| | |
| | |
| --- | --- |
| Exercise One (live) | Miss Jools |
| | |
| | |
| --- | --- |
| Dan Curtin | Russ Gabriel (live) |
| | |
| | |
| --- | --- |
| And.id (live) | Hector |
| | |