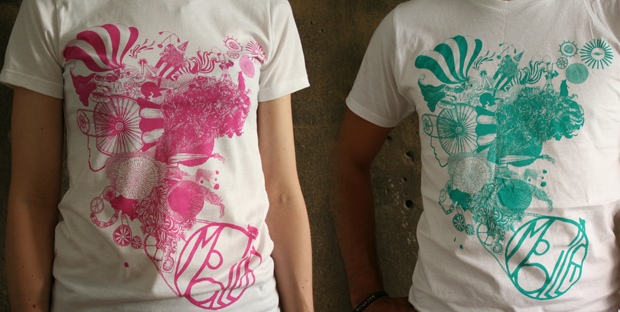 If you are looking for some new garments to hit the festivals and clubs with, we've got a brand new collection of T-Shirts for you to get your hands on, featuring the exclusive 'Hi Five! mobilee' artwork.
They come in male and female sizes and are produced by a special local brand, 'German Garment', which was set up by four creatives - actor Matthias Schweighöfer, TV Presenter Joko Winterscheidt, Berlin fashion designer Killian Kerner and Head of Paso Music Label Sebastian Radlmeier. The label stands proud by the fact that all garments are produced on German soil, and they do not disappoint with their high quality finish and designs, as you will see with our new customized collection.
They're on sale now, so get your own mobilee makeover starter kit today. We are opening our online shop soon but until then you can order your t-shirt today by e-mailing info@mobilee-records.de. The price is €39 and they are available in sizes M-L in Purple, Turquoise and Black on White for both men and women.
Order at: info@mobilee-records.de